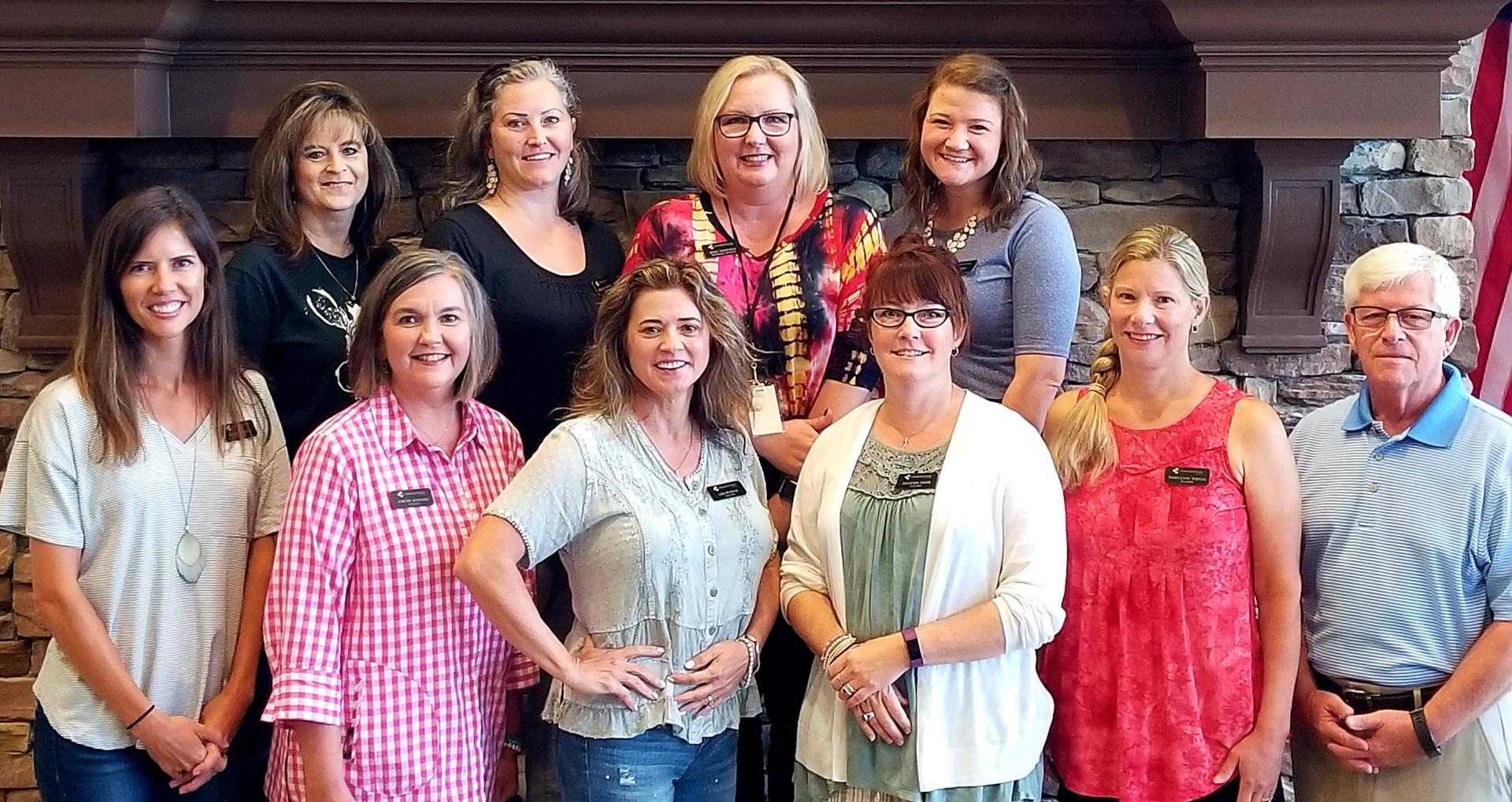 Cornerstone Welcomes a Few New Faces This Fall
In August, students will see many familiar faces in our classrooms and hallways, but our 2019-20 academic school year will also kick off with a few new staff members.
We are delighted to announce that over the summer our Cornerstone administration hired a wonderful group of talented teachers and staff members. They were selected for their skill and expertise in their respective departments.
Log into the Family Portal for detailed Back-to-School information regarding:
Summer Assignments, Book List, & Supply Lists
Medical Form Update Instructions; Deadline is Thu, Aug 1
Schedule for Elementary Meet & Greet, Tue, Jul 30 @ 6:15 p.m.

Students and parents attend. Kona Ice will be on the field at 6:30 p.m.

Schedule for Elementary Parent Training Day, Thu, Aug 1

Note: Two identical trainings offered for grades 1-6: Your choice to attend both for multiple children. This is a parents-only event.

9th Grade Legacy Night Ceremony, Thu, Aug 1
Schedule for Secondary Back-to-School Day, Fri, Aug 2

Note: MS begins at 8:30 a.m.; HS begins at noon

Schedule for Optional Technology Help Sessions
Remember you access the Family Portal by selecting "Quicklinks" from our Cornerstone website.
Email Jennifer Bolding, registrar, the following to ensure your child's full-time enrollment is reported correctly.
New address
New school district*
*It is your responsibility to ensure we have the correct school district. Examples of school districts include the following:
Paulding County
Marietta City
Cobb County
Note: Mrs. Bolding only submits attendance for full-time students. If you are unsure of what qualifies as full time, please refer to the Parent-Student Handbook - "Attendance & Enrollment Reporting / Full-time vs. Part-time" - for full details.
It's not too early to start thinking about outerwear for the fall and winter. Many students prefer to wear outerwear from our spirit store instead of Land's End.
When you are new to something, you don't know what you don't know. The PTF is looking for your tips, advice, and words of encouragement for our new Cornerstone families. Think back to when you were brand new and what you wished you knew. Or what have you learned that has worked for your family and share it in the form below.
The PTF plans on printing out the responses in a little booklet to give out to the new families when they come to the New Families Q & A to be held on Thu, Aug 8, 8:30 a.m. in the Den.
Please complete the form by Wed, Jul 31.
Tips, Advice, Words of Encouragement Form
Questions? Please contact Mrs. Alleyne.
Back-to School Parent Training is Thu, Aug 1. Some families need babysitters as students are not in attendance on this day.
If you would like a list of students located in your zip code that are interested in babysitting, please contact Tina Souza. Please include your zipcode in your email request.
Jul 17, 2019
9:00 AM - 3:00 PM
Jul 18, 2019
9:00 AM - 3:00 PM
Jul 24, 2019
9:00 AM - 3:00 PM
Jul 30 | Elementary Meet & Greet

Aug 1 |Elementary Parent Training

Aug 1 | 9th Legacy Night

Aug 2 | Secondary Back-to-School Day

Aug 5 | First On-Campus Day M-W-F Classes

Aug 6 | First Day On-Campus T-Th Classes

Aug 8-9 | HS Retreat

Aug 9 | MS Retreat

Aug 12 | Last Day Schedule Change

Aug 16 | Senior Breakfast

Aug 26-27 | Picture Day

Sep 2 | No School Labor Day

Sep 23-27 | Fall Break