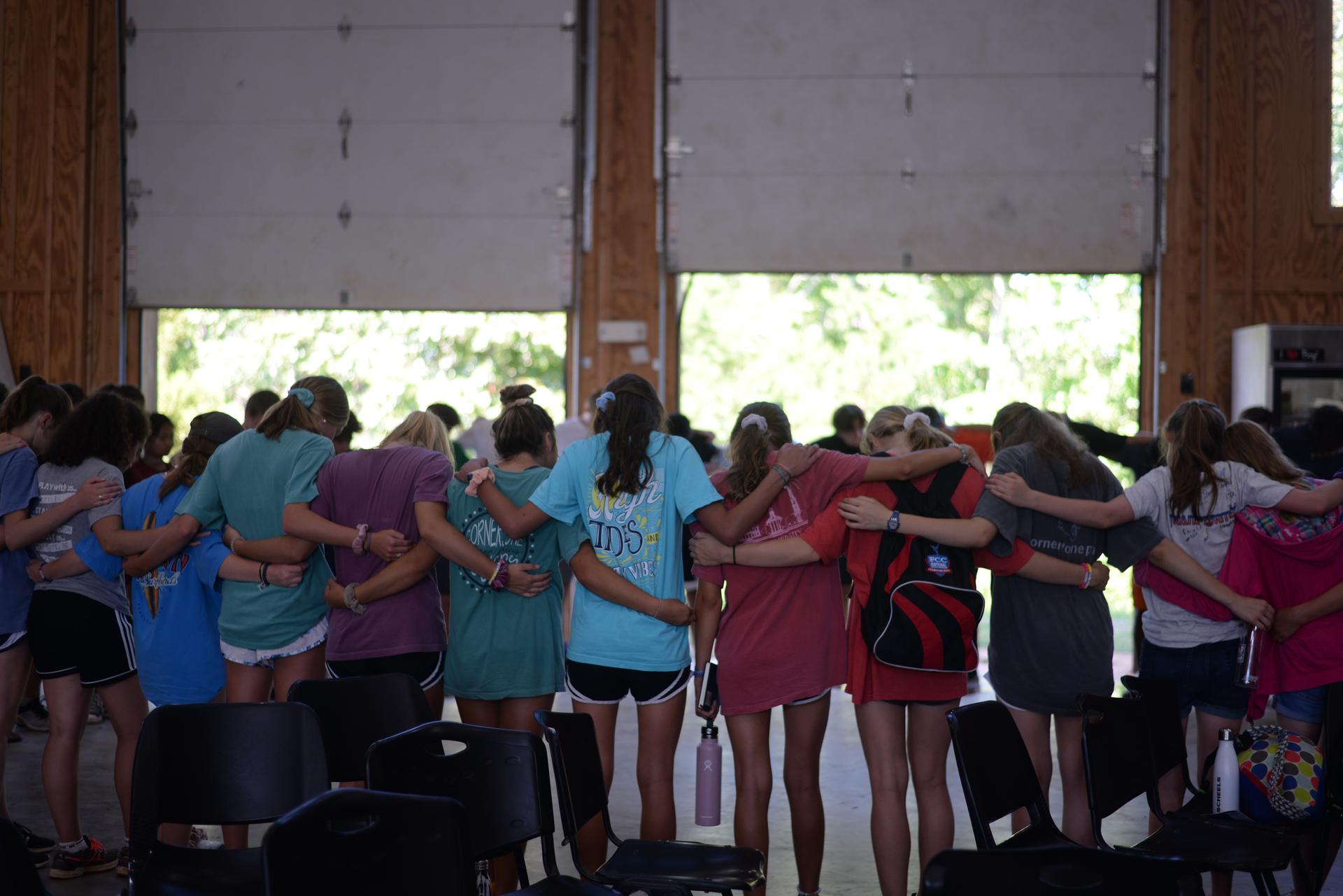 Faith and Fellowship at Secondary Retreat
Our middle and high school students started off this school year with two impactful retreats. What better way to start the new school year than learning about the Bible and spending time with friends?! While the retreat was a time of fun, it was also intentionally set up so that students would have time to grow closer together and closer to Jesus.
One student in particular had a testimony we couldn't keep to ourselves. Click below to read more!


Link to Complete Carpool Instructions can be found on the Family Portal under Elementary. Please pay special attention to the dismissal procedures:
At 3:35 p.m. grades K-2 students will be out on the front porch area of the school, seated by grade levels.

Grades K-2 cars will begin moving from the parking lot toward the exit, in one line following the one-way traffic pattern. When your car is loaded, please turn on your flashers to alert the teachers that your car is ready to move.

At 3:45 p.m. grades 3-6 students will be dismissed to wait on the front porch of the school.

If you have a student in K-2 AND 3-6, please park and then walk up and pick-up both students at once.
The PTF seeks to glorify Jesus through meaningful support of our Cornerstone staff, teachers, and families by providing important information, school promotion, and connection opportunities.
Everyone is invited to attend PTF on Thu, Aug 15, at 8:30 a.m. in the Den.
Remember there are no fees, and younger siblings are welcome.

Winter Athletic Registration Is Open
Winter athletic registration is open Wed, Aug 14 - Wed, Aug 28.
Archery, 7-12
Basketball*, 7-12
Basketball Cheer*, 7-12
Swim, 7-12

Practice location and times have changed!

Bentwater Pool (New Heater)
Tue/Thu 2-4 p.m. & Fri 7:30-9 p.m.
*This sport has the potential for tryouts. Please only pay $150 until teams have been announced.
Seniors & Parent(s) Breakfast, Fri, Aug 16
Join Mrs. Cosgrove, Mrs. Niswonger and Mrs. Robbins in the Den on Fri, Aug 16, 7:30-8:25 a.m.
This required breakfast meeting is for each Cornerstone Prep senior and at least one parent. Siblings will be provided a Study Hall during the meeting.
Students should wear their senior shirt and blue jeans.
You will receive important deadlines and tips to ensure your senior year is successful!
If you have questions, contact Mrs. Cosgrove.
Important Uniform Clarification
Official Cornerstone Prep athletic team outerwear, as well as spirit store outerwear, may be worn by students on any school day; however, approved outerwear must be worn as a layering piece with a regular school Land's End uniform shirt underneath. Parents and students can find a full description of our uniform policy in the Parent-Student Handbook.
T-shirts, whether short or long-sleeved, are not outerwear and may not be worn to class on any school days.

Students who do not abide by the policy will receive warnings through Fri, Aug 16. After that date, formal violations will be issued through ParentsWeb.
Thank you for abiding by the uniform policy.

Cornerstone - Solid as Rock
If you've been on campus lately, you've most likely seen a very vibrant addition out front!
Seniors Kylie Phelps, Symone Gaskin, Alyssa Galvin, and Ashley Scott recently spent three (sweltering) hours painting this adorable theme. The entire mural consists of elements from "Up" the movie. The house theme was Kylie's idea and was inspired by the high school House Council. Also, each of the balloons represents each house and its color.
Click here to read the full story and about the special tribute to Mrs. Borders.



Varsity volleyball placed first in the Lanier Christian Academy Jamboree on Aug 10. Six schools competed and Cornerstone swept the entire series. Go, Cougars!
Special Shout Out to:
Symone Gaskin: All-Tournament Selection
Laura Grace Crews: Tournament MVP

Aug 16 | Senior Breakfast
Aug 26-27 | Picture Day
Aug 30 | IMPACT Reveal
Sep 2 | No School Labor Day
Sep 23-27 | Fall Break