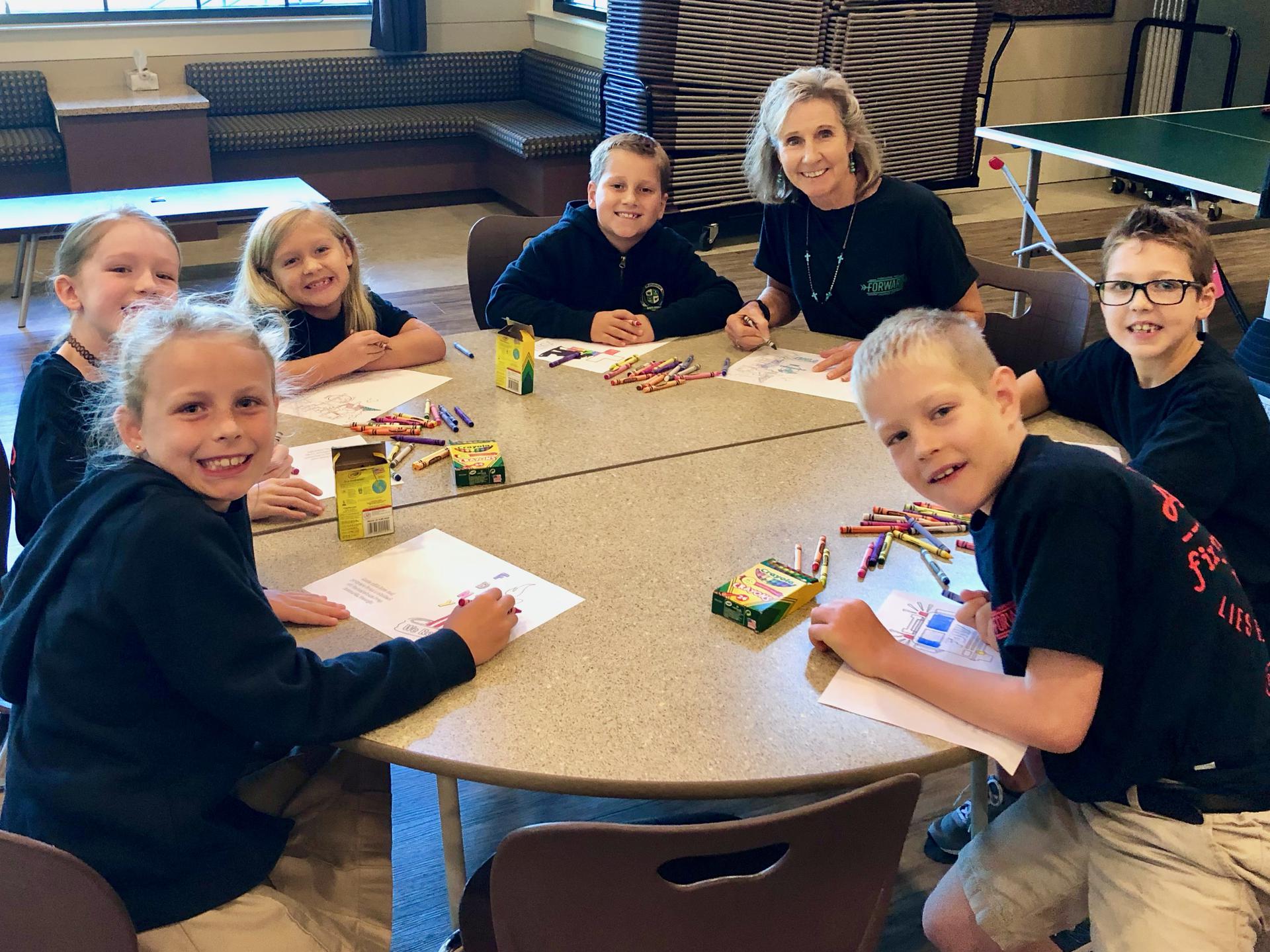 Elementary Students Send a Very Special Delivery to NYFD in Honor of 9/11
This past week during Elementary Chapel, Pastor Nolan spoke to the students about being salt and light in the world. He also discussed what the word sacrifice means. He then talked about the events of 9/11 and gave the students a very special task.

Click below to read more about their precious assignment.


Please join us on Thu, Sep 12, at 8:30 a.m. in the Den.
This month's theme is "Encouragement for Parents," and you don't want to miss it! Come connect, have coffee and goodies with us, and be encouraged. Everyone is welcome, there are no fees or membership, and you're welcome to bring your little ones. Hosted by our 4th grade parents.
Here's what you can expect:
Karen Baker, Cornerstone mom, will share her story of fostering and adoption
Pastor Peter will share a word of encouragement
We will get details on BoxTops going digital
And, of course, there will be coffee, food, and fellowship.
This six-week fellowship opportunity for new elementary families and their mentors will be hosted Tue, Sep 17, @ 8:30 a.m. in the Den.
We always want to celebrate the fact that you've survived the adjustment period and you're on your way to a successful first year at Cornerstone!




Adam Whitney Places 5th Overall
Senior Adam Whitney took 5th place overall with a time of 19:05 in the 5K cross-country meet at Liberty Hill Ranch on Sat, Sep 7.
Any individual placing in the top 10 at a meet is a big deal. There could be 100 runners or more in a race, and placing in the top 10 is very difficult and quite an achievement. Congratulations, Adam!
Elementary Flag Football Has Begun
Come see your elementary flag football teams play on Tuesdays and Thursdays through Thu, Oct 10. For times, visit our Athletic Game Calendar.
Before you buy: Please note that short or long-sleeved T-shirts (with or without hoods) are not permitted on regular uniform days. Students must wear a Land's End, uniform-approved polo under any approved outerwear.
Sale Ends: Mon, Sep 30

Enter Promo Code: SEPT19

Sep 23-27 | Fall Break
Oct 4 | Fall Family Festival
Oct 5 | Homecoming Dance
Oct 11-12 | Elementary Family Campout
Oct 14 | 8th Grade DC Parent/Student Meeting
Oct 16 | PSAT (Grades 9-11)
Oct 16 | Senior Legacy Work Day (No Classes)
Oct 30-Nov 1 | 7th Grade Tremont Field Trip