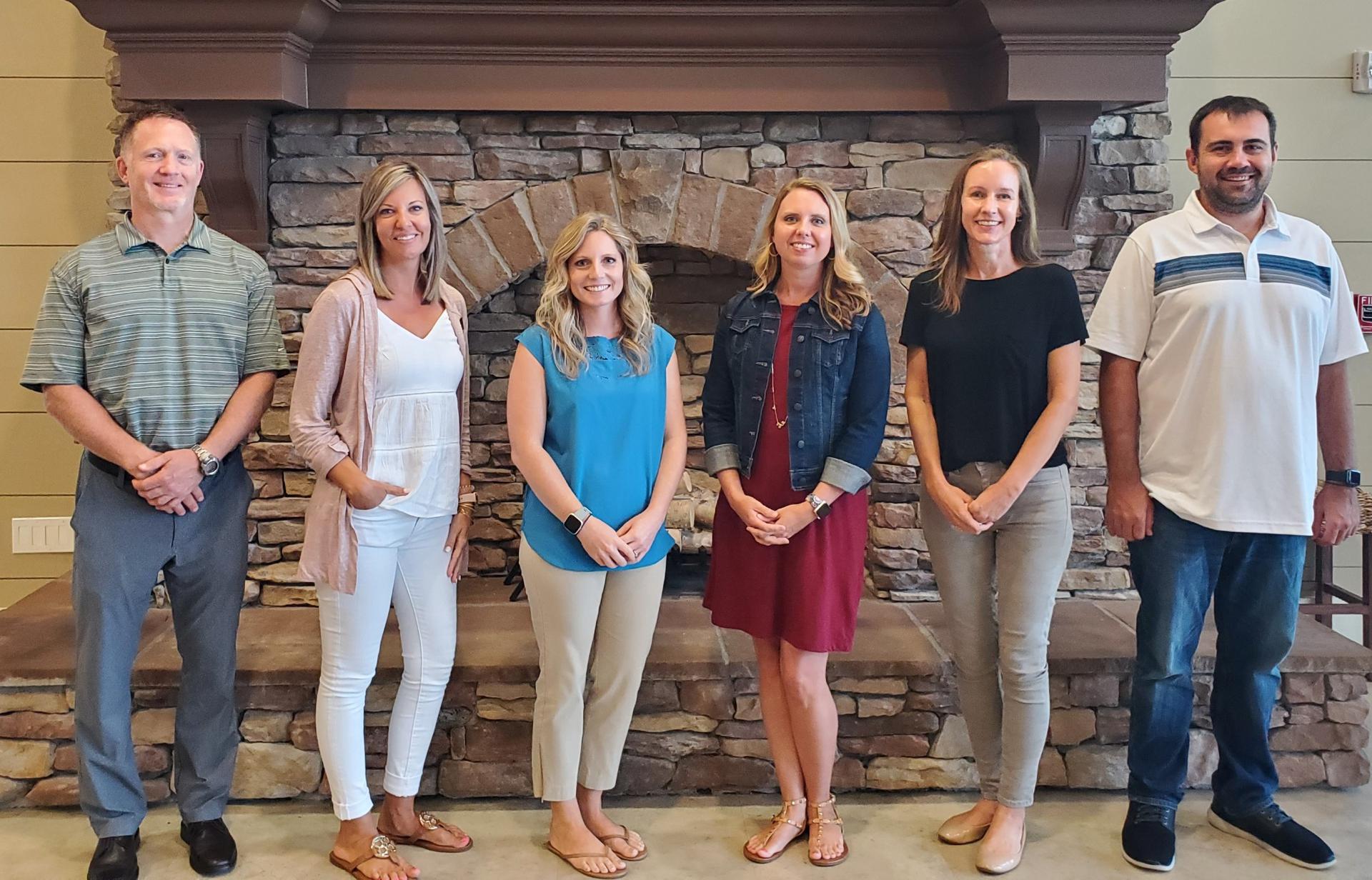 Cornerstone Welcomes New Faculty
Much planning and hard work have gone into preparing for a successful school year. We are looking forward to meeting new faces, revisiting with familiar ones, as well as hearing all about your summer adventures. These wonderful new teachers look forward to becoming part of our community and partnering with our parents. Please join us in welcoming them to the Cornerstone family.

We are always looking for substitute teachers. If you would like to be added to our list, or if you know anyone who'd like to be a part of this list, please let us know!
Click here to access our online application.
If you have any questions, please contact Mrs. Robbins.
Log into the Family Portal for detailed Back to School information regarding:
Summer Assignments, Book List, & Supply Lists
Class Schedules available on ParentsWeb Mon, Aug 3 after 6 p.m.
Important Back to School Communication Emails from Mrs. Daniel & Mrs. Niswonger | Tue, Aug 4
Teachers will send Elem Meet & Greet Videos by Tue, Aug 4 @ 6 p.m.
Returning Elementary Parent Training Documents Emailed to Families | Wed, Aug 5
New Elementary Families Face-To-Face Parent Training | Thu, Aug 6
9th Grade Legacy Night Ceremony| RSVP Required | Thu, Aug 6
Medical & Liability Form Update Instructions | Deadline Fri, Aug 7
Student Parking Permit | Mon, Aug 10
Families, the 2020-21 Learning Plan has been updated to include our response matrix should we have a confirmed COVID-19 case. Please refer to this document to learn our plan for the school year.

Important Upcoming Dates for Elementary Families:
Parents will receive Meet & Greet Videos from your teachers by Tue, Aug 4 at 6 p.m.
Parents will also receive email communication from Principal Daniel on Tue, Aug 4 outlining important arrival and dismissal procedures.
Returning elementary families will receive Parent Training documents via email by the evening of Wed, Aug 5.
New elementary families will be having face-to-face parent training on the morning of Thu, Aug 6. New families will receive an email on Fri, Jul 31, with detailed information.
Our elementary fall athletic registration is open.
Early registrations received by today, Jul 29 will receive a $50 discount.
Flag Football
Cross Country
IM Volleyball


Mon, Aug 3 | Class Schedules Available on ParentsWeb
Thu, Aug 6 | Medical & Liability Form Update Due
Thu, Aug 6 | New Elementary Parent Training Day
Thu, Aug 6 | 9th Grade Legacy Night Ceremony| RSVP Required
Aug 10 | First Day of Fall Semester | Special Schedule M
Aug 25-26 | Fall School Pictures
Sep 7 | Labor Day No School
Sep 24 | HS Retreat
Sep 25 | HS No School
Sep 25 | MS Camp Gideon Retreat
Sep 28- Oct 2 | Fall Break