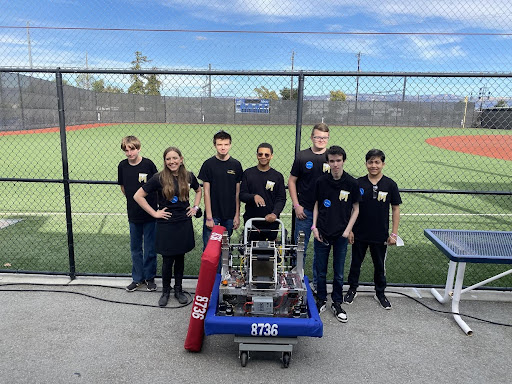 Eight Students, Eight Weeks, One Shining Weekend In California
Golf has the Masters. Baseball has the World Series. For devotees of Robotics, there's FIRST Robotics Competition, the ultimate Sport for the Mind. High-school student participants call it "the hardest fun you'll ever have." Read below to find out how three of our Cornerstone students pulled off the herculean feat of designing, building, and programming the team's very first robot in only eight weeks!


Thank you to all of our families who participated and donated to our monthly Cornerstone Cares Special Dress Days. Your participation helped raise over $1,200 for Rise Against Hunger. We're getting closer to our Cornerstone Cares Day goal!
Let's keep the momentum going with our online book fair. Click here to start shopping. Also, be on the lookout for our next Special Dress in November.


Nov 1 - 6 | Homecoming Spirit Week
Nov 6 | Homecoming Dance
Nov 8-10 | 7th Grade Tremont Trip
Nov 8 - 12 | 8th Grade History Trip
Nov 22-26 | Thanksgiving Break
Dec 2 - 4 | Musical Theatre Performance
Dec XX | PTF Meeting
Dec 13-17 | Secondary Final Exams
Dec 16 | Elementary Last Day Fall Semester, 2 p.m. Dismissal
Dec 20 - 31 | Christmas Break