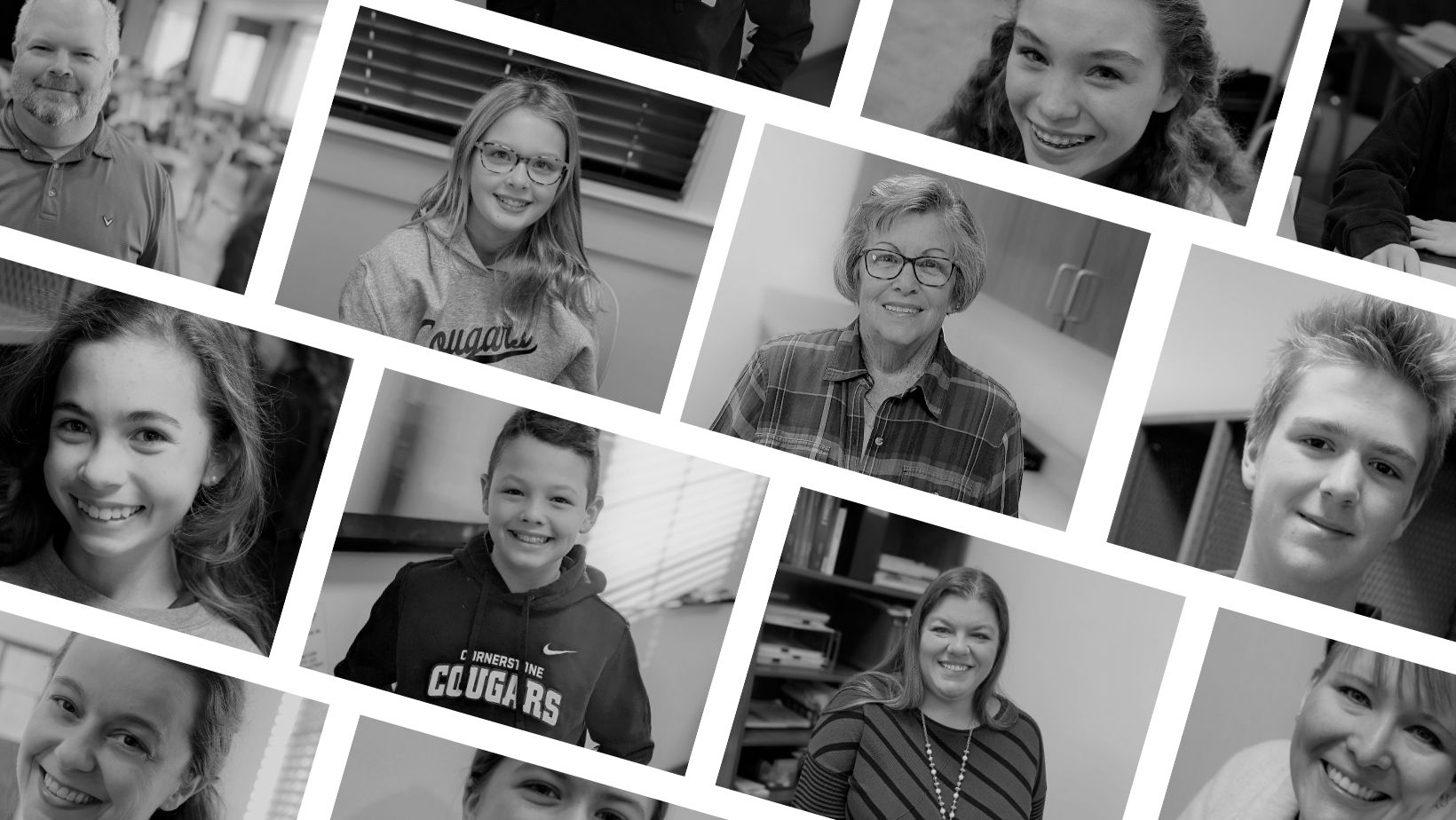 This week, students and staff reflected upon thankfulness. As we approach the Thanksgiving holiday, it is a good reminder for all of us to take stock of what matters. Read on to find out what your classmates and teachers are thankful for this fall—it's guaranteed to brighten your day!

Students and staff donating a minimum of $2 may wear their cozy fall sweaters or sweatshirts with jeans for our Thu, Nov 18, Cornerstone Cares Special Dress Day. No athletic pants, please.
If you did not pre-pay last month, you may donate $2 each month the day of our Special Dress or make a one-time donation of a minimum $10 per student and he or she may automatically participate each month. All donations will go towards our Cornerstone Cares partner, Rise Against Hunger.
For our December special dress, students who have donated $2+ may wear their favorite Christmas PJ's on Thu, Dec 9.
Ways to Donate:
Cash - please note, we will be unable to make change. Mrs. Robbins will collect cash donations in the lobby as students enter the building.
Venmo your donation to @Jack-Daniel-32.

For Venmo verification purposes, the last 4 digits of the phone number are 3307.
Please indicate it is for "Cornerstone Cares and your student(s) name".
Venmo deadline is 8 a.m. the day of the Special Dress


We finished our first meet, despite being down 2 swimmers and most of the swimmers set a personal record with many placing in the top 10. Go, Cougars!
Congratulations to these swimmers placing in the top 5:
Noble Cusick (11) placed 2nd 200 Free,100 Breast
Stephen Waldroup (12) placed 5th 200 Free and 4th in 100 Breast
We are excited to share our college admissions to date.
As a college-preparatory school, we are excited to share with our Cornerstone family our college admissions to date. Already, 67% have received college acceptances, with 10 students awarded university scholarships.
Click the link below to see where our seniors are accepted:
Class of 2022 College Acceptances
Many college admission letters are sent after December. We will share an updated list of college acceptances again in the spring.
This flag football season had its challenges including rain, sickness, and injuries. But we pulled together and made it a great season.
All the teams were really close this year, but the championship game came down to the Lions and the Eagles with the Eagles taking the victory.
This season's MVPs:
Luke Archer | Eagles
Reed Morgan | Warriors
Dylan Owens | Stars
Coleson Ruplin | Lions


Nov 19, 2021
4:30 PM - 7:30 PM
Cornerstone Preparatory Academy, 3588 Hickory Grove Rd NW, Acworth, GA 30101, USA
Nov 22, 2021
7:00 PM - 9:00 PM
Liberty Square Church 2001 Liberty Square Drive NE, Cartersville, GA 30121
Nov 22-26 | Thanksgiving Break
Dec 2 - 4 | Musical Theatre Performance
Dec 9 | PTF Meeting
Dec 13-17 | Secondary Final Exams
Dec 16 | Elementary Last Day Fall Semester, 2 p.m. Dismissal
Dec 20 - 31 | Christmas Break